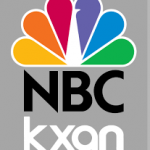 AUSTIN (KXAN) — Despite the recent rain, most of west Austin is just a notch below being listed as a very high risk of wildfires.
"In a summer like this summer, the wildfire risk is still high," said Keri Hines of Texas A&M Forest Service.
Hines' agency has several Simtables, a high tech tool that allows them to map out wildfire simulations and develop strategies to fight them. With a large sand box and interactive projector overhead, the table simulates the area's landscape using real-world data.
"The Simtable has really changed the game for training and for mitigation," she said.
You can adjust wind direction and speed, then ignite a simulated fire. Simtable then projects an image of the fire spreading. Fire agencies use that simulation to create strategies for battling wildfires or look at previous wildfires to review how departments attacked the flames.
"The way that it can project wildfires and their progression just really drives home why we should be prepared," said Hines.
The Austin City Council recently approved using grant money to purchase Simtable for the Austin Fire Department, but there is no clear timeline for exactly when the department will get it.