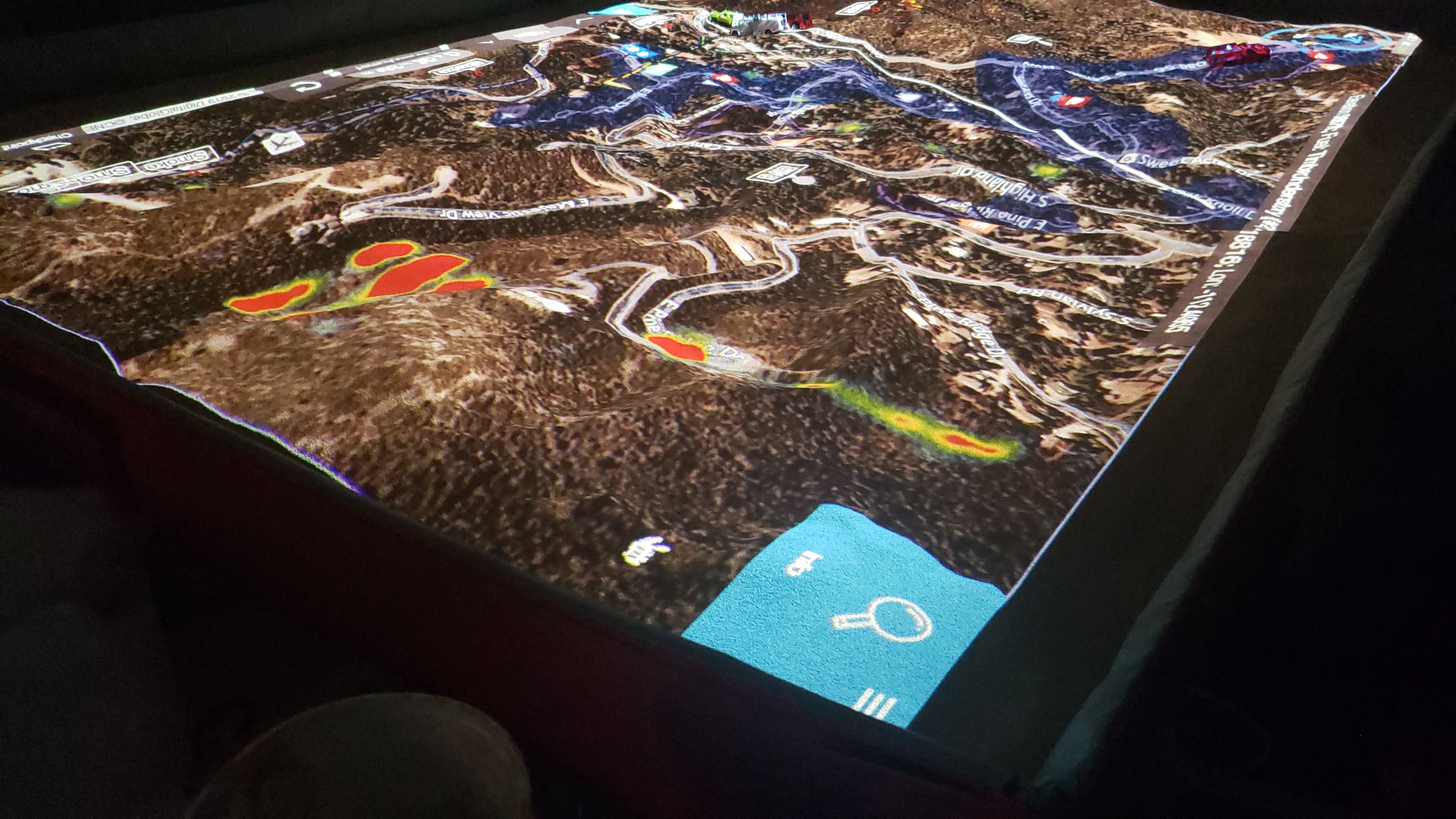 About Simtable
Based in Santa Fe, New Mexico, Simtable is a world leader in Agent-Based Modeling, Data Visualization and Human-Computer Interaction. Combining existing GIS data with next-generation computational modeling and ambient computing, Simtable provides a straightforward, easy-to-use approach for incident response and training, community outreach and engagement and visualizing geospatial phenomena. Customized models of communities and populations provide a truly interactive experience in all-hazards simulations.
Agent-Based
Modeling
Simtable develops models for exploring and visualizing complex scenarios involving physical and social phenomena. These models are beneficial for planning, training, stakeholder communication and student engagement.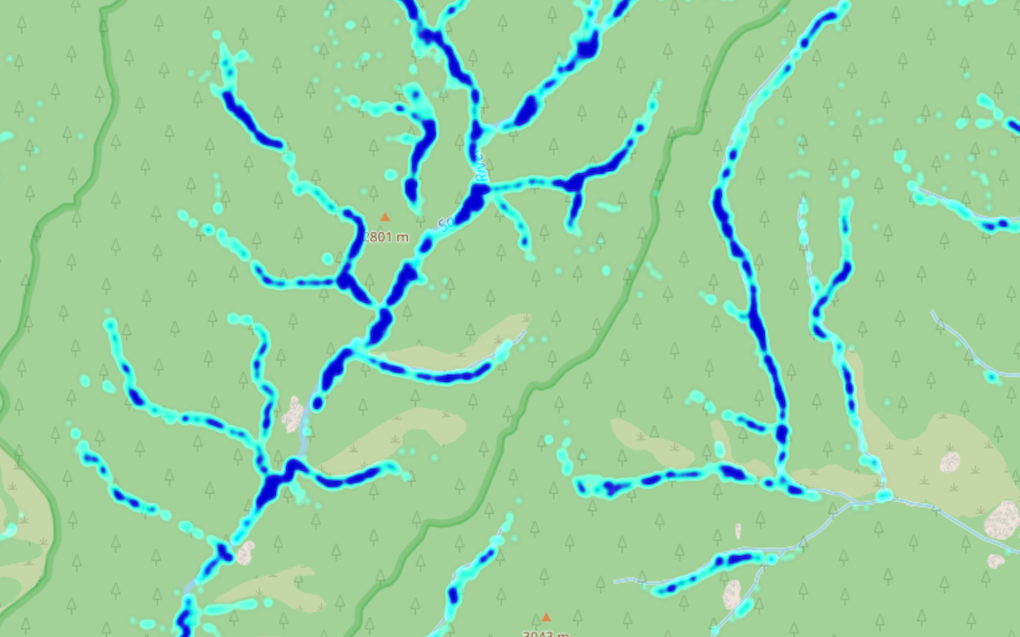 Distributed Mobile
Computing
Simtable's interactive scenarios enable the participation of users local and abroad. The Simtable can be coupled with mobile phones and tablets across disparate networks allowing data to be shared from any location and any time.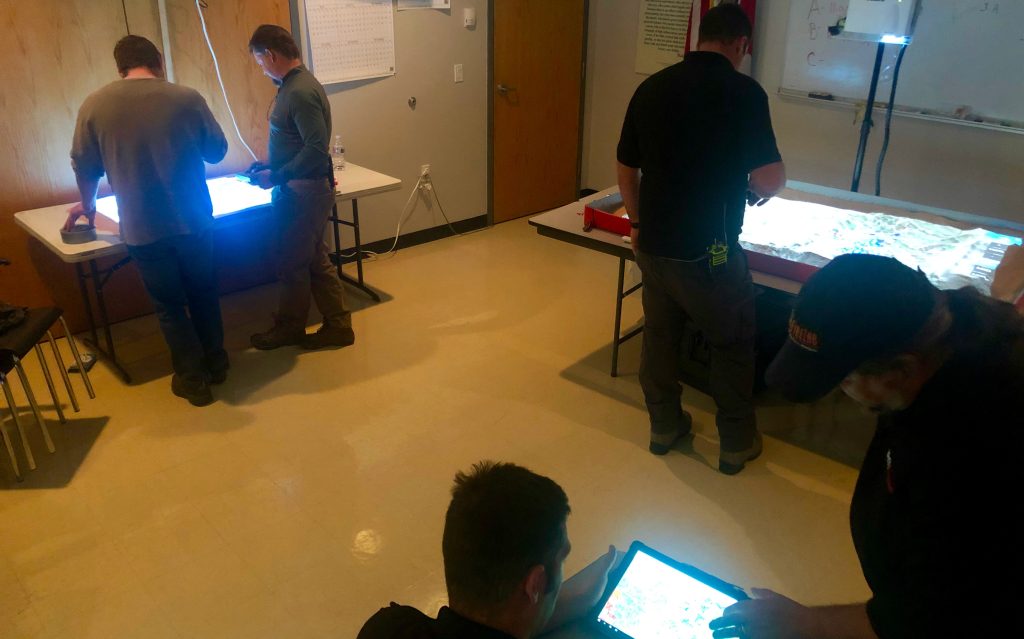 Real Time
GIS Data
Simtable allows the integration of your organization's Geographic Information Systems (GIS) for use in simulation and planning applications. Simtable coordinates updates of GIS data and keeps your entire team in sync.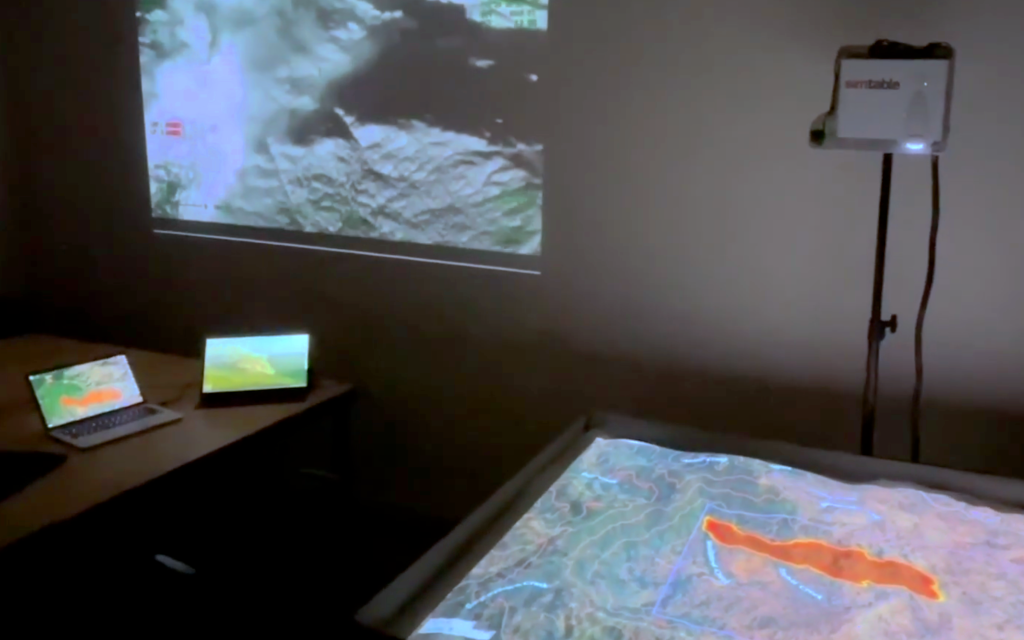 Awards and Recognition
U.S. Senate Committee on Energy and Natural Resources
2019 Technology Expo – Selected to Showcase and Present
National Science Foundation's Human & Social Dynamics
2018 – Served on the Grant Review Committee
ESRI Silver Partner
2013 and 2014
The Security Network's Security Summit
2012 Plugfest 1st Place – Most Innovative Software
2013 Plugfest – Tied for 1st and Best in Show
Time Magazine
Techland's 50 Best Inventions Issue 2011
Los Alamos National Laboratory
Recipient of the Venture Acceleration Fund 2010
The founder of Simtable, Stephen Guerin, has directed over fifty projects in complex adaptive systems for national and international clients, has been a plenary speaker at a variety of visualization and simulation conferences, founded the Santa Fe Complex, a community R&D project lab; is a faculty member at the Santa Fe Institute's Complex Systems Summer School and has been awarded an appointment as an Associate of the Department of Earth and Planetary Sciences at Harvard University for 2023.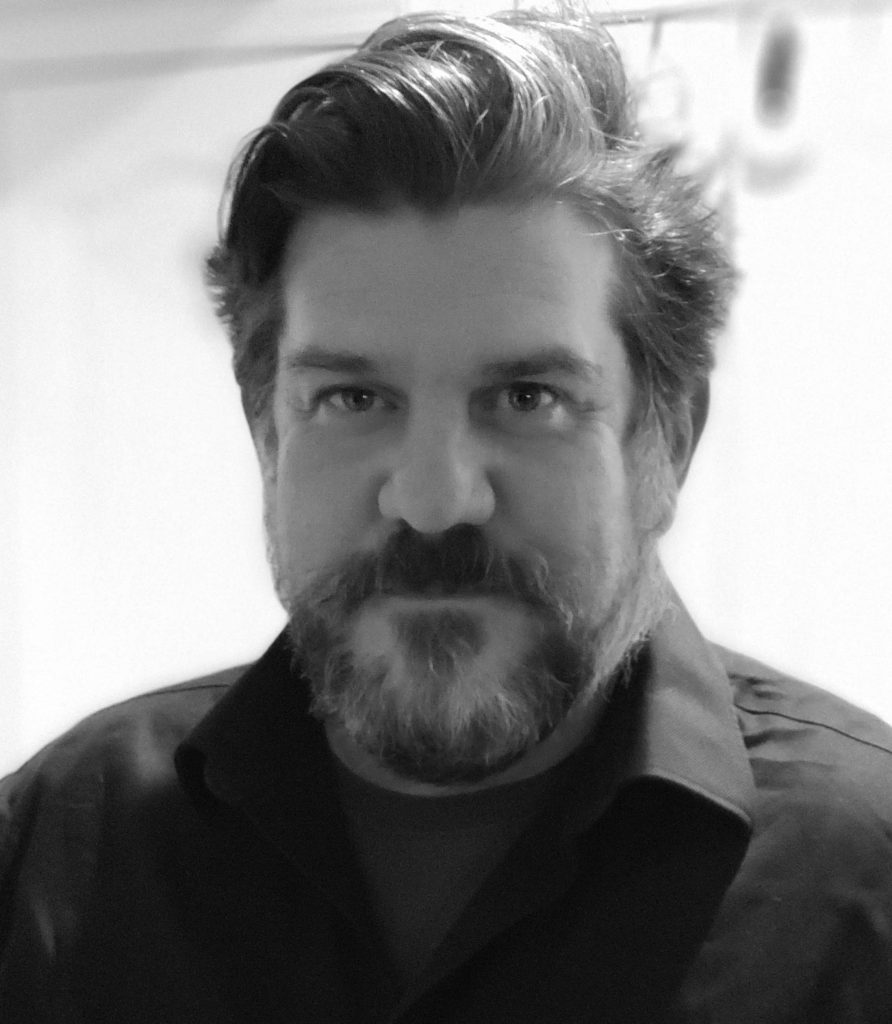 ---
For more detailed information fill out our Contact Form or email us at info@simtable.com