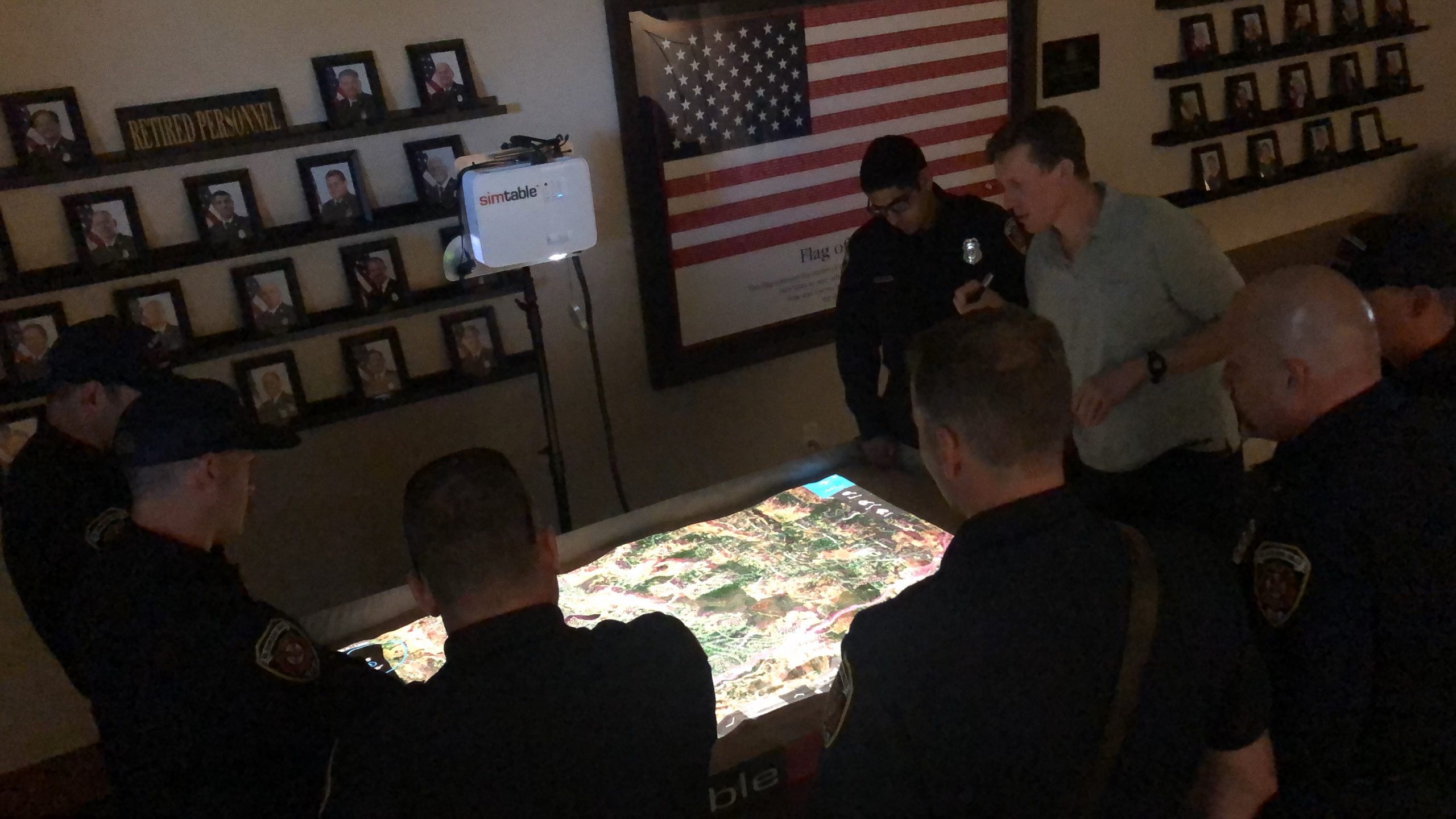 Defense
Simtable is transforming traditional sand table exercises used in Defense and Security into interactive digital maps and simulations projected onto 3D physical surfaces including sand tables and 3D models of urban cityscapes. Enhance your training by combining your blue force tracking information combined with real-time satellite imagery and force simulations to give the most dynamic picture to a trainee or mission commander.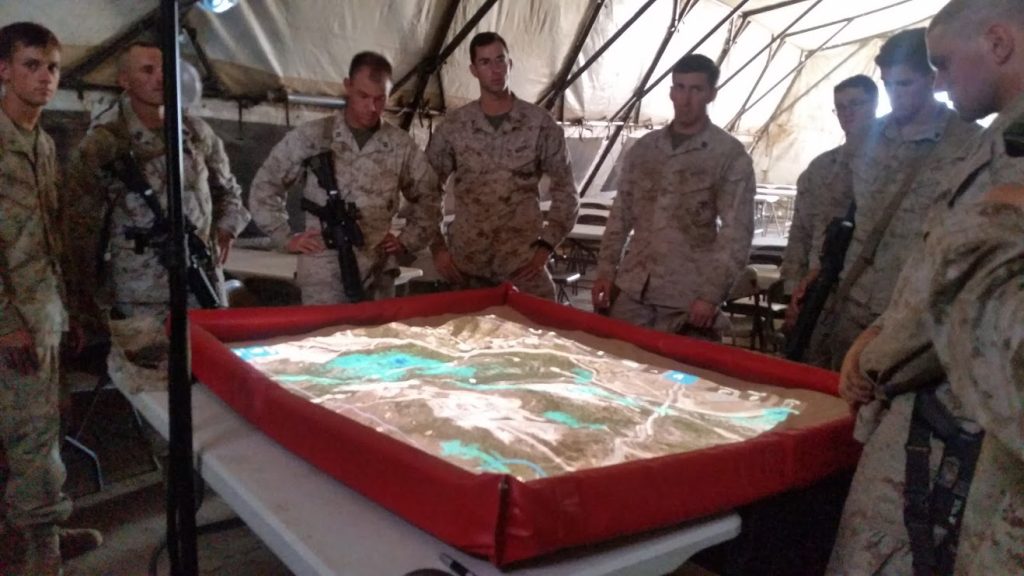 Simtable uses for Defense and Security include:
Pre-Mission Planning
Situational Awareness
Common Operating Picture (COP)
After Action Reviews (AAR)
AFCEA Plugfest Program
Simtable has been honored to serve in an advisory role for the Armed Forces Communications and Electronics Association (AFCEA) Plugfest Program. Simtable participates in Plugfest standards body for defense in establishing government standard for interoperability in next generation IT. Simtable served in the mashup challenges in the AFCEA Plugfests in Baltimore, San Diego and Tampa winning first and second places for our solutions.
---
For more detailed information fill out our Contact Form or email us at info@simtable.com