Simtable allows emergency managers to model incidents beyond wildfire. Simtable now includes a Hazmat Module for modeling contaminant plumes that are reactive to terrain.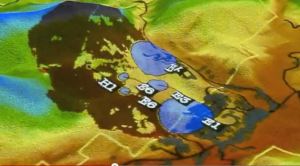 Agent-based chemical plume modeling can be used as an assessment tool for parameter estimation, dispersion, resource allocation and for minimizing the spread of contamination of hazardous agents or materials to other locations and persons on the scene of a hazardous materials event.
The Hazmat Module includes:
Agent-based Chemical Plume Modeling
Strategic and Tactical Resource Allocation
Dynamic Wind & Behavior Inputs
All incidents include the ability to evaluate and determine effectiveness of evacuation plans with simulations of your local populations housing layer and local road networks.
For more detailed information email us at info@simtable.com